Earlier this week I ended up on the Kate Spade website ogling all of the beautiful shoes. Many of my friends wore Kate Spade wedding shoes and with good reason – they're amazing! I actually had a pair of Kate Spade wedding shoes myself, but at the last minute switched to a pair of Butter shoes.
If you're currently planning your wedding and looking for your own dream wedding shoes, here are a few of my favorite pairs of Kate Spade wedding shoes that are currently available: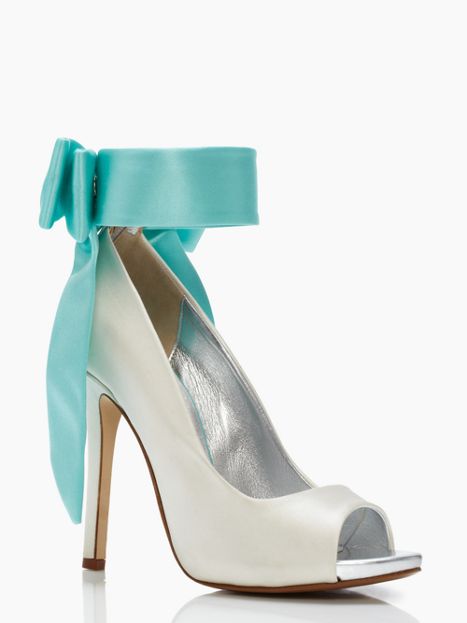 Aren't these Kate Spade Grande Bow Heels absolutely dreamy? The Tiffany blue ankle strap and bow is absolutely amazing. These, are some of the priciest Kate Spade shoes at $598, but I swear they're not all this expensive!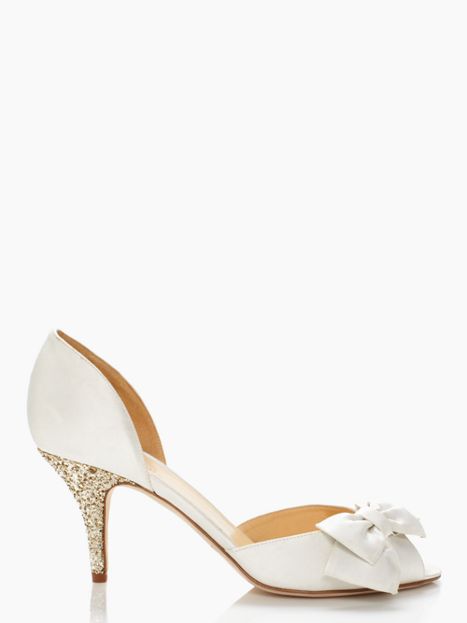 One of the things that attracted me to Kate Spade when I was wedding shoe shopping was the differing heel heights. I'm a bit of a baby and didn't want anything too high. My shoes were very similar to this Kate Spade Shalyn Heel ($328), minus the amazing gold glitter heel and in cobalt.