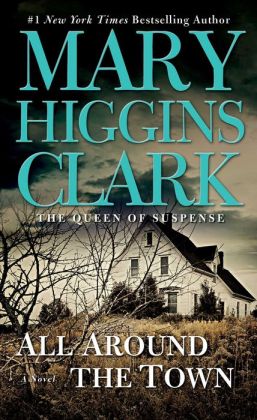 When I was younger I was obsessed with Mary Higgins Clark books. I loved the mystery and the intrigue, though at some point I moved on to something new. I was reminded of this old love of mine when I saw that All Around the Town (one of my all-time favorite Mary Higgins Clark stories) is on sale for $1.99 for both Kindle and Nook!
Synopsis: When Laurie Kenyon, a twenty-one-year-old student, is accused of murdering her English professor, she has no memory of the crime. Her fingerprints, however, are everywhere. When she asks her sister, attorney Sarah, to mount her defense, Sarah in turn brings in psychiatrist Justin Donnelly. Kidnapped at the age of four and victimized for two years, Laurie has developed astounding coping skills. Only when the unbearable memories of those lost years are released can the truth of the crime come out — and only then can the final sadistic plan of her abductor, whose obsession is stronger than ever, be revealed.
Disclosure: This post contains affiliate links, which means we may receive a (very) small commission if you click a link and purchase something.
Tags:
Cheap Kindle Book
,
Cheap Nook Book
,
Mary Higgins Clark