Gap is currently offering 25% off the price of all regularly-priced merchandise when you shop online!
Just enter promo code GIFT123 at checkout. Promo code expires November 22, 2009.
I haven't really checked out the Gap lately… let's take a look at what they have to offer, shall we?
Oooh, I could totally use this Cropped-sleeve long cardigan
: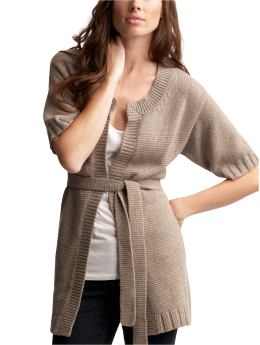 Sure, it looks similar to every other long cardigan, but I like that this one does away with the pretense of buttons. It's a little pricey at $69.50, but a little more affordable when you take 25% off and bring the price down to $52.12.
I'm sure this comes as little surprise to any of you, but I do very little in-store shopping at this point. And when I say very little I mean … none. So I haven't seen these new jeans that the Gap is carrying that everyone is raving over. Jeans like these Perfect boot jeans
: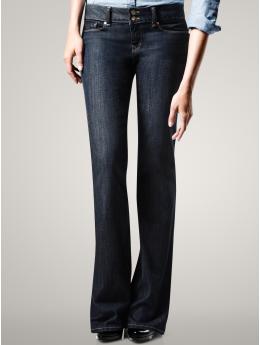 I don't know, they look just OK to me. They're still a little pricey at $69.50, though the extra discount brings them down to $52.12. What do those of you think that have tried these jeans? Are they a yay or nay?
Personally, I would LOVE a pair of these Cozy slipper booties
:
They look cozy and so, so warm. Plus, I love that little splash of orange! I received a pair of slippers similar to these two years ago and they are still holding strong. I wear them every single day – even in the summer. This pair sells for $29.50, but they'll cost just $22.12 after the discount!