It appears to be a Vera Bradley
kind of day! In addition to the Vera Bradley sale that will soon be opening at Rue La La, today only VB is selling their Super Tote for just $34! (BTW – this tote is selling for LESS money at VB than it is selling for at Rue La La!!)
Since this bag normally sells for $85 (!), this is a pretty good savings!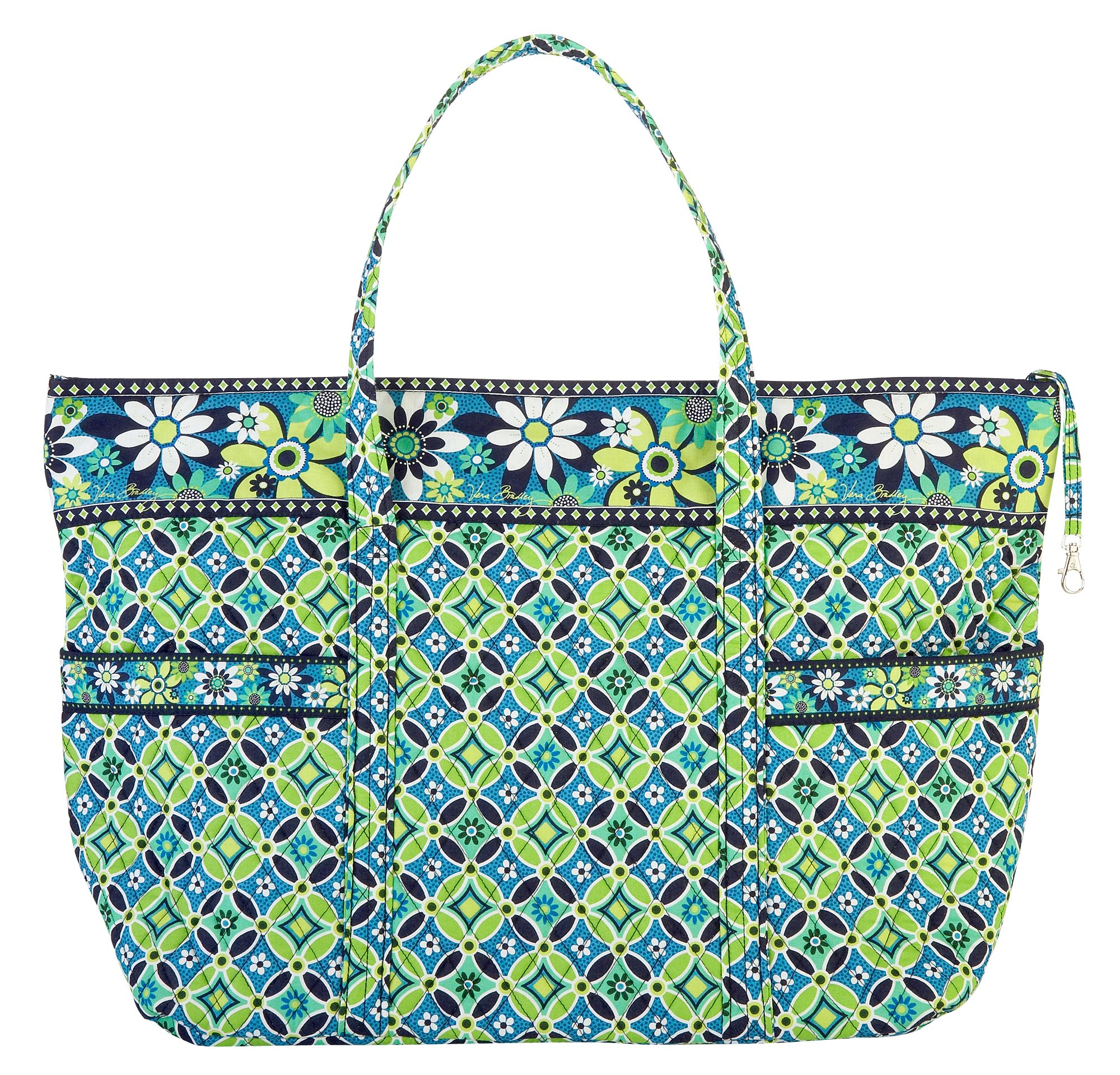 The Super Tote comes in 6 patterns at the discounted price: Daisy Daisy, Frankly Scarlett, Pinwheel Pink, Mediterranean White, Mod Floral Blue, and Night Owl. The bag measures 17¾" x 15¾" x 7¾" and has a 9½" strap drop.
I know it's kind of early, but when I see deals such as this one I can't help but think about the upcoming holiday season! At these kinds of prices, it might be worth it to stock up now!
The bag is only discounted to this price today only, August 25, 2009.