I know that some of you probably like the hunt more than you like the buy, right? I know that, on occasion, I certainly do.
If you're one of those types of people, this sale is for you.
Right now Vera Bradley
is offering 20% off select colors. Yeah – how vague is that?! No matter how hard I search I cannot find any listing of the "select colors" that are on sale.
To take advantage of this offer, enter promo code MAY20 at checkout.
I decided to do a little bit of searching and found one of the colors that's on sale, which is, luckily for me, my favorite color out right now. It may nor may not have anything to do with the color being called Cupcakes Green!
One of those things I always pack on summer vacations is lotion. But I'm never sure exactly how it's going to travel, you know? Will it explode all over my clothing? I will often put it in plastic bags or whatnot, but those are so…blah.
So I was pretty excited to see this on Vera Bradley, in my favorite color, too. Friends, let me introduce you to the Cupcakes Green Clear Lotion Bag.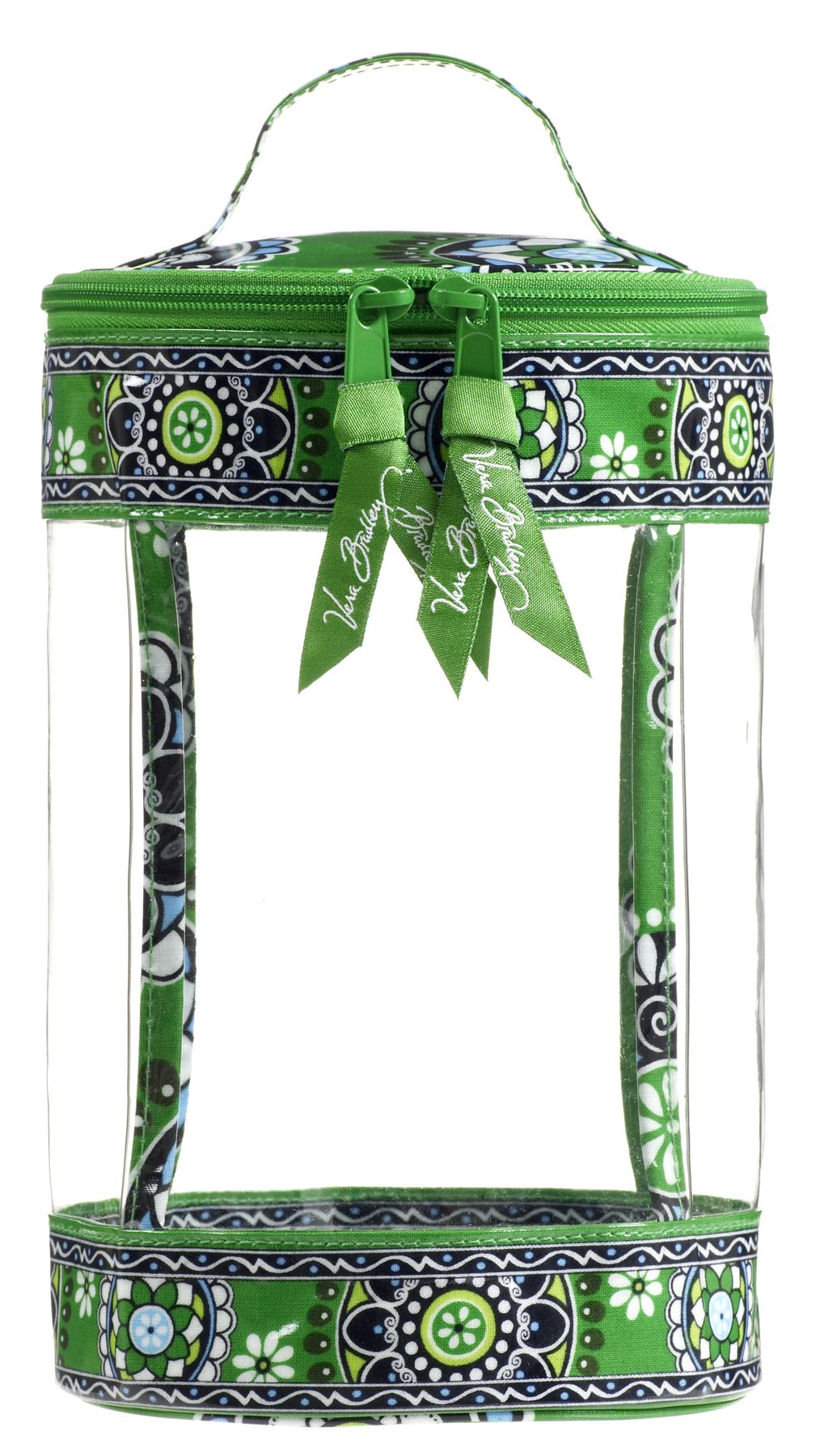 It's guaranteed to protect your clothes/shoes/etc. from the perils of travel. AND, perhaps more importantly, it's going to look pretty while doing so. The bag normally sells for $24, but Cupcakes Green is one of the colors that's on sale, so it rings up at 20% off, making it less than $20. Sorry – if you have another favorite color you are going to have to play around on the Vera Bradley
site to see if your item is on sale.
And yes, it appears this sale does apply to sale merchandise as well!

This offer expires May 31, 2009 and is only available online.