Here's a fabulous sale, friends, from one of my favorite brands!
Right now, take an additional 20% off ALL sale items at verabradley.com when you enter promo code EXTRA20 at checkout.
I've been scoping out the sale, and there are quite a few things I would like to have. I've had my eye on this bag, the Java Blue Curvy Tote
, which has been on sale for $25 for the past few weeks: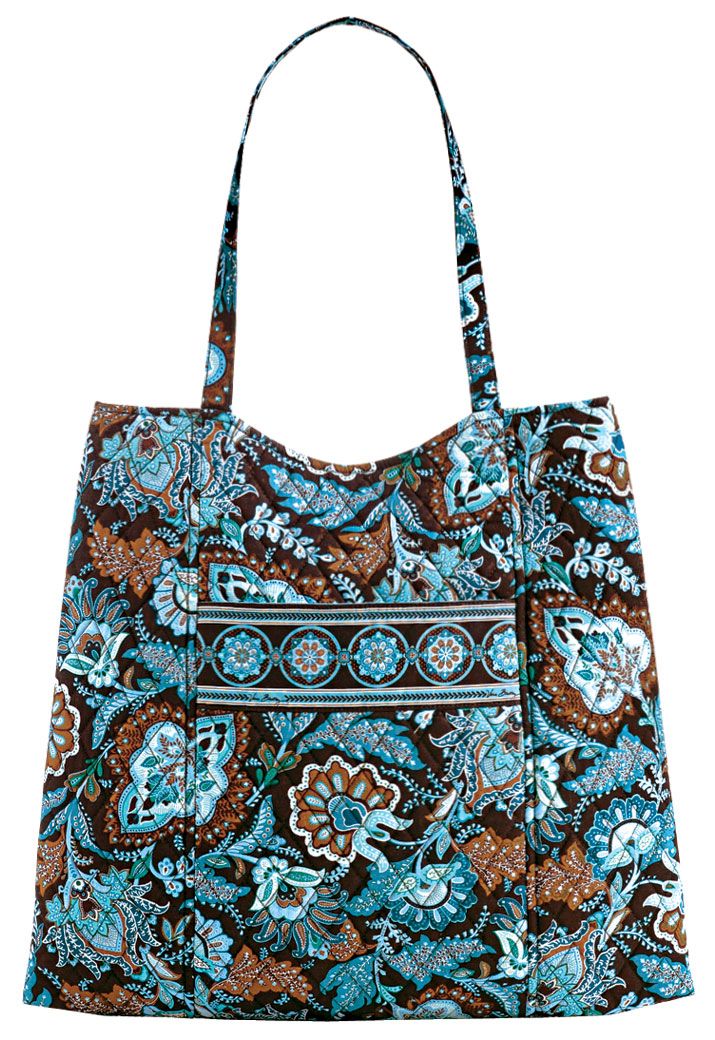 With the extra 20% off coupon, all Curvy Totes are only $20! (This bag originally sold for $62!) I might just cave on this item. (More colors/styles are available than just this one pictured.)
This offer ends April 23, 2009.